The Town Ambassador Award is a recognition created by Discoverplaces to reward those who have lovingly maintained ties with their town.
An entire section is dedicated to Italian descendants abroad who every day build intercultural bridges and lovingly promote their Italian roots. The Town Ambassador is a registered trademark ®.
Town Ambassadors Club
Town Ambassadors come from every continent in the world.
Country of residence
Los Angeles
Country of residence
Edimburgo
Country of residence
Sydney
Town Ambassadors Meetings
The Town Ambassadors Club gathers all the award winners and organizes an annual meeting at a university to pass on the Town Ambassadors' experiences to young people and to meet the world of researchers.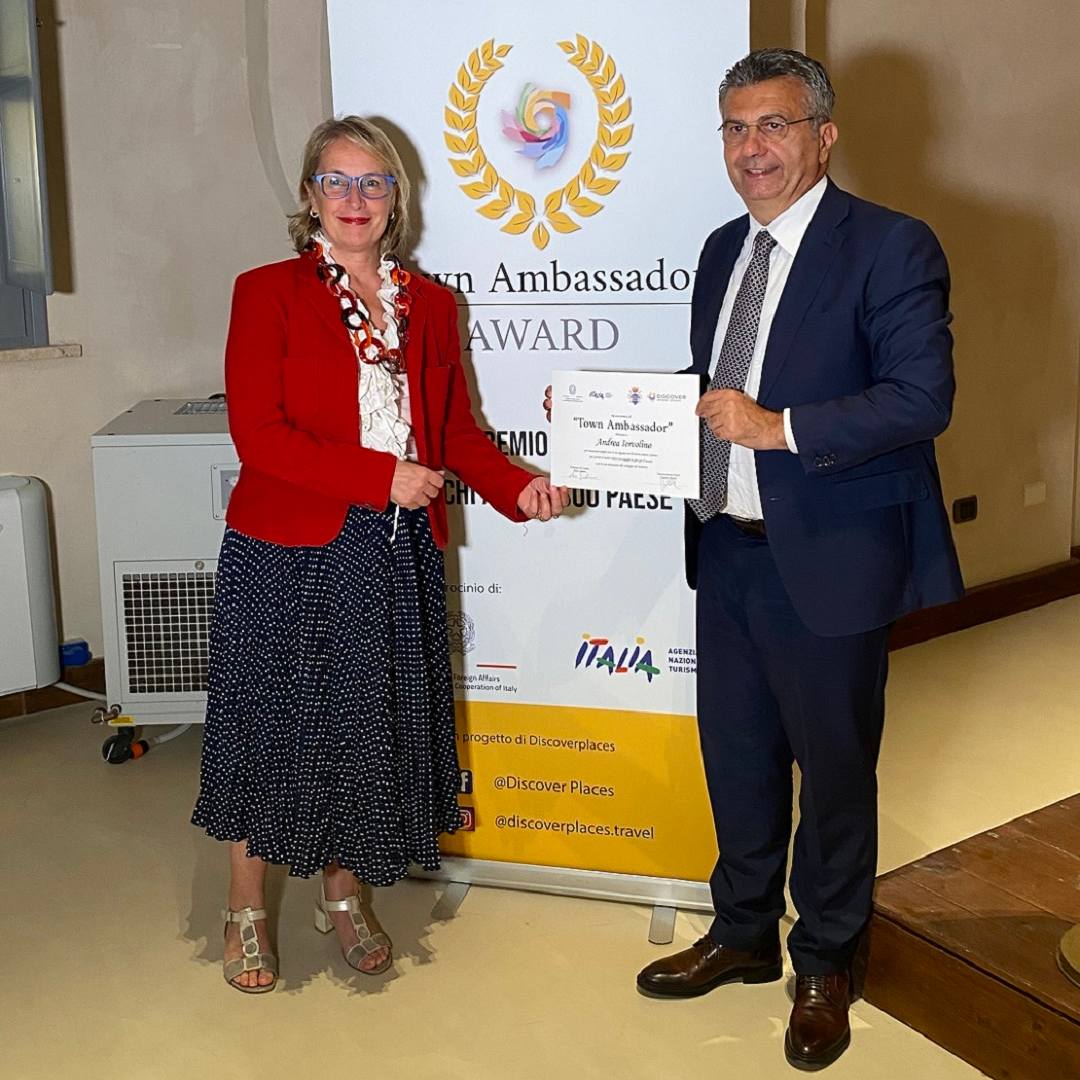 Last Event: Gaeta
As part of the European Researchers' Night, in the beautiful Castle of Gaeta, Diego Colledara led us to discover the role that Town Ambassadors can play in the development of smaller territories with words that touched the hearts.
Read article